Thank you mother for the birth of me, for a simple care and a big love you gave me. I wish i could bring you back here in the world, but i cant...your love of us well always remembered and treasured for the rest of our lives. And i'm very thankful for having me and as a mother myself i always try my best to be a good mother like you....we always loved you.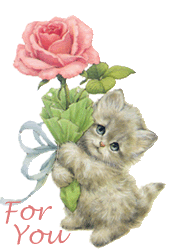 My seven facts/habits tag by Genalyn and Daff thank you both.

1. Every morning when i wake up, i always thankful to God for another day.

2. Everyday when i get up, off to the bathroom to shake off my sleep and after shower, stare in the mirror and said to myself how beautiful i am in the morning lol.

3. I work monday through friday; every monday before i start my job, i like to do some cleaning like dusting in my cubicle area only.

4. Disinfect (fumigate) my desk, desk phone and my computer keyboared.

5. Every friday before i left work, i have these stickers from the machine...that say i am a multi talented i can see you and annoy you at the time....go away. i always put that stickers in my computer keyboared hehehe....maldita meh.

6. Friday is my nappy day! a long one shhh so dont bother pls.

7. weekend is my cleaning day and a family time, that all guys have a fantastic weekend muah.

PICTURES TAKEN FROM THE SPRING DANCE LAST WEEK.