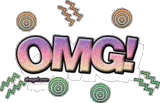 Wazzup everyone? I am so glad that i have time to update my place today, might be the last till i get back from my vacation in the philippines...but first before i go on my long vacation. First thing in the morning im going away for two stinki'n days to a siminar for my job, i was trying so hard not to go to this siminar but i guess the plan just didnt go my way (sad) my reason is simple i will miss my family especially my hubby and the boy's. First time ever that my family and i going on a separate vacation, hubby and the boys going to a NC cabin camping then driving to few diff. state DC, VA, while me and my daughter vacationing in the philippines. Next week wednesday my vacation start, im not in the sense of touch...i feel manipulated by my own feelings (worried) afraid of? not able to handle my emotion of missing them, scared of, not being there if something happen, especially right now one of my boy not feeling well from his allergy, i feel like his hangin on to me saying dont leave me mama. For heaven's sake, i feel sorrow geezzzzzzz im a wimp sometimes.
Anyways last week my daughter in the bathroom called me up sounded furious, so i went to see what she wanted from me as soon as i open the door...all i see her big oh smile and a funky hair lol... see it for yourself.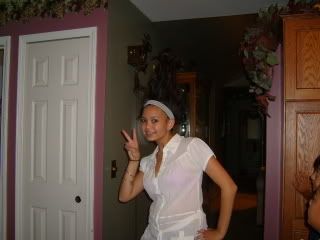 ENJOY THE REST OF THE SUMMER EVERYONE AND A FESTIVE WEEKEND TAKE CARE MUAH!!!!