Well, I'm back after having a nice three weeks vacation in the philippines. But i did have opportunity to recharge myself before i went back to work. So i'm back and happy to see you all, but it sucks to go back to work, after all that recreation i did with my family there in cebu. I Spent lots of time with my family and did the whole tourist thing, even though I've been there loads of times, didn't know they actually have the world's largest shoes in car-car cebu pretty amazing huh took some photos.
Biggest "pink" sandal i ever seen lol....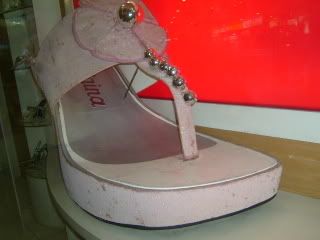 Anyway while i was there i was fortunate to meet some of the "Bisdakplanet" members we all had a fun time chatting, joking and laughing, eating was the best part for me especially pinoy foods always yummy.
Here's the rest of the
photos
click